Investment in HCM City export processing, industrial zones up 86%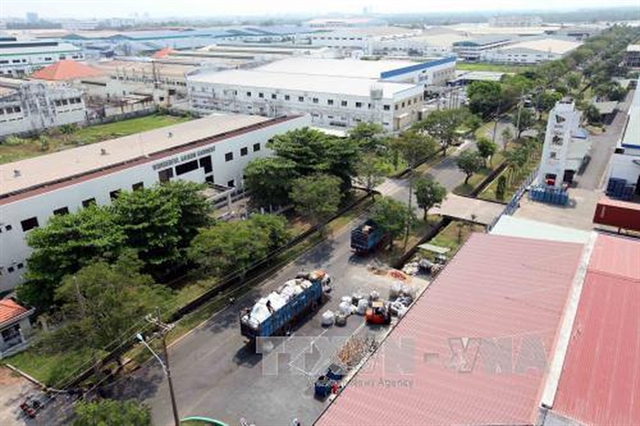 Export processing and industrial zones in HCM City saw US$117 million of investment poured into the zones in the first quarter, a 86 per cent increase compared to the same period last year, according to the HCM City Export Processing and Industrial Zones Authority.
FDI in the zones was nearly $66 million, a 2.58 per cent increase year-on-year.
Eleven FDI projects registered more capital of over $60 million. There were six new projects with total capital of $5.48 million, a 74 per cent decrease from last year.
The zones received VNĐ1.1 trillion ($47 million) worth of domestic investment, up by 37 per cent year-on-year. There were 13 new projects, while 12 projects increased their capital.
The increase in investment in the zones was mainly from domestic sources and foreign projects that already had plans to register more capital, according to the authority, which said that investment attraction in the second quarter may face challenges due to the COVID-19 pandemic
HCM CITY, as of March 20, had attracted over US$1 billion worth of FDI, a 33 per cent drop year-on-year, according to the HCM City Statistics Office.
Source: VNS