Bà Rịa – Vũng Tàu to build new airport on Gò Găng Island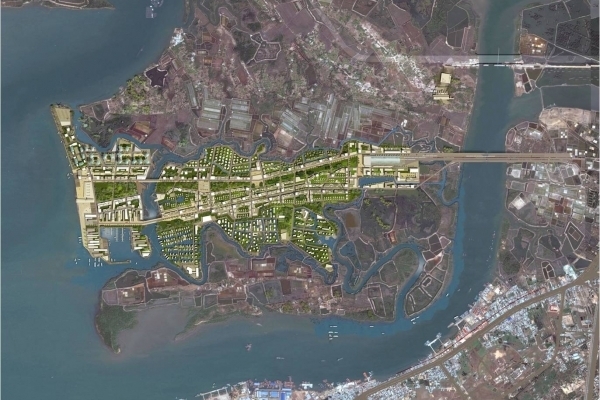 A new airport covering 248.5ha is scheduled to be built on Gò Găng Island, Long Sơn Commune in the southern province of Bà Rịa–Vũng Tàu this year.
It has been approved by the vice chairman of the provincial People's Committee, Lê Quốc Tuấn.
Tuấn said the committee had already selected the location for the airport following a recommendation from the provincial Construction Department.
The site is southwest of Gành Rái Bay and northwest of the Chà Và River.
The construction of the new airport, aiming to replace Vũng Tàu Airport, is part of Vũng Tàu City's construction plan for 2020.
The current Vũng Tàu Airport, located in Ward 9, Vũng Tàu City, covers 172ha and is unable to meet the increasing travel demands of people or promote local tourism.
At the end of 2019, a joint venture between Văn Phú Invest Investment Corporation and VCI Investment Joint Stock Company proposed researching a plan to build an airport on Gò Găng.
Tuấn said the People's Committee of Vũng Tàu City, the departments of construction, transport, natural resources and environment, and planning and investment were told to prepare instructions for investors regarding construction planning, land and the form of investment the airport would take.
Gò Găng is a small island in Long Sơn Commune, only 3km from Vũng Tàu City centre and about 90km from HCM City. The island is known as an interesting tourist destination with abundant seafood resources and beautiful beaches.
Source: VNS