Vĩnh Long to spend $111.9m for public projects in 2020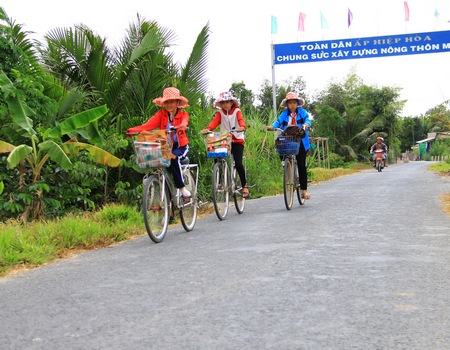 VĨNH LONG — Vĩnh Long Province will spend more than VNĐ2.6 trillion (US$111.9 million) for public projects this year, focusing on areas such as agriculture, social security, urban and rural development.
The province, which also aims to implement drought and salt-intrusion prevention measures, targets a disbursement rate of 95 per cent for the public project investment fund.
Lê Quang Trung, deputy standing chairman of the provincial People's Committee, has asked departments, regions and investors to quickly complete procedures so that public projects can begin within the first quarter.
Departments are expected to work on land clearance and coordinate with local agencies on land acquisition.
In addition, departments, regions and investors must ensure clarity and fairness in selecting consultants and contractors, and remove incompetent ones.
More inspections must be performed, and all stages of the investment processes should ensure that funds are being used correctly and effectively.
Trung also told the Department of Planning and Investment to monitor the disbursement progress in the province and work with the People's Committee to deal with challenges, as well as reduce funds for projects with slow disbursement rates.
Trương Đặng Vĩnh Phúc, director of the Department of Planning and Investment, said that in 2019 more than VNĐ2.6 trillion of public fund was disbursed, reaching more than 90 per cent of the year's target.
The disbursement rate, however, was still lower than the planned 95 per cent, Phúc said. This is due to the slow progress of many projects, with many needed changes and revisions, as well as problems in land clearance compensation.
Management capability in some projects has also been lackluster, and some investors are not pushing their contractors to finish work in a timely manner.
Last year, VNĐ263 billion had to be cut from the total public funding plan, as several projects were progressing too slowly and as a result could not use all of their allocated funds.
Source: VNS