Quảng Bình Province develops southward with eye on investment
Quảng Bình Province develops southward with eye on investment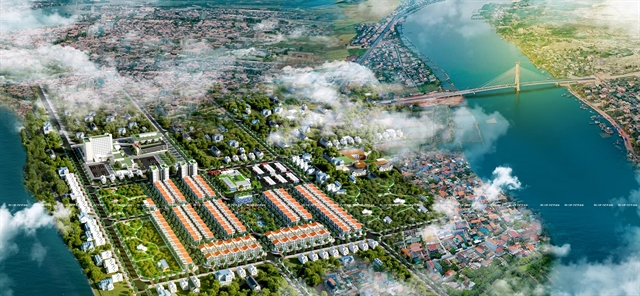 QUẢNG BÌNH — Improved infrastructure, incentive policies and natural advantages have made the central province of Quảng Bình a new investment magnet.
Situated 200km from Đà Nẵng City, Quảng Bình boasts excellent transport links in the form of National Highway 1A, the Hồ Chí Minh Highway, the Asia Highway and National Highway 12A.
This and the Cha Lo border gate with Laos have greatly helped the province foster trade.
Its Đồng Hới Airport is soon set to be upgraded to the International Civil Aviation Organisation (ICAO)'s 4G standard after which it can handle three million passengers a year. Experts predict this to be a watershed in boosting trade and attracting investors.
Quảng Bình also has many historical and tourism sites like the Ngang and Lý Hoà passes and beautiful beaches.
The top attraction attractions are of course the Phong Nha – Kẻ Bàng , Thiên Đường and Sơn Đoòng caves, the last of which is the largest natural cave in the world.
Quảng Bình plans to develop towards the south with a focus on tourism.
It will improve infrastructure there in key places to connect Đồng Hới City with other districts as well as neighbouring provinces.
Phú Hải Ward would be developed into one of the key investment destinations, the province has said.
Many large infrastructure works have been completed here to ensure facilities for transportation, trade, healthcare, and services are available.
They include the Nhật Lệ 2 Bridge, which opened to traffic last year, and the Nhật Lệ 3 Bridge and Võ Nguyên Giáp Boulevard to be finished by next year.
When the latter bridge is finished, it will take only three minutes to go from golf courses in the city to tourism areas along the sea.
Another major project is the widening of Quang Trung Road connecting Đồng Hới City with Phú Hải and Lệ Thuỷ wards.
A new market will be built, new parks will be developed and a modern bus station will come up in the south of Đồng Hới.
A number of resorts and restaurants have come up along beaches.
Besides improving infrastructure, province authorities also often meet with investors to help resolve their difficulties while doing business in.
The province attracted over US$7.05 billion worth of investments last year.
They were in a number of sectors like infrastructure, transportation, tourism, and energy, the province said, adding they would all be on stream by 2021.
Source: vietnamnews.vn