Hoa Phat to boost digital transformation through strategic collaboration with CMC Corporation
Hoa Phat Group has chosen CMC Corporation as a strategic consulting partner to help accelerate its digital transformation journey in the next 5 years.
Vietnam's steel giant goes digital
Hoa Phat is the leading industrial manufacturing group in Vietnam with a long history of bold moves. From a construction machine and equipment trading company founded in August 1992 to one of the largest private groups in Vietnam today, Hoa Phat has expanded its business to trading and production of steel, real estate, and agriculture.
In the first quarter of 2021, Hoa Phat surpassed Formosa Ha Tinh to become largest steel company in Vietnam and Southeast Asia after it produced 2 million tonnes of crude steel.
In the context of the economy facing many difficulties due to the COVID-19 pandemic, Hoa Phat Group had a brilliantly successful "upstream" year with after-tax profit of more than VND13,500 billion in 2020. However, it faced the challenges of the Industrial Revolution 4.0. In late 2020, Hoa Phat's Dung Quat project – phase 1 – began to operate at its maximum capacity. The factory still maintained manual stages, leading to unevenness between production lines and products. Though the IT system has been invested, the operation process has not fully synchronized and optimized with the scale of the largest steel producer in Vietnam.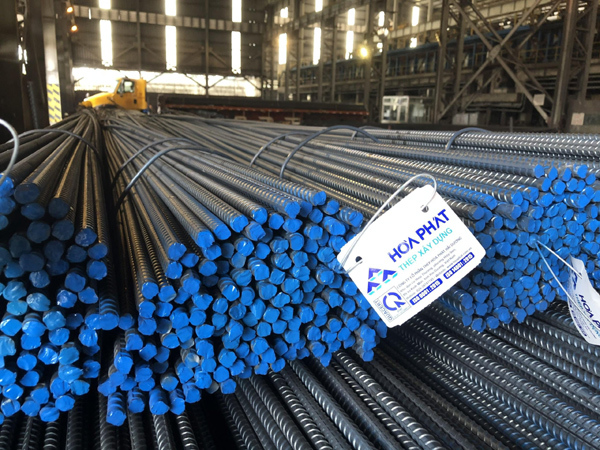 Hoa Phat goes digital to build competitiveness in the future
Hoa Phat faced a very challenging scenario: Continue to expand or shrink and how to build competitiveness in the future? To meet the changing business model, Hoa Phat decided to build its competitive capabilities based on a digital-first strategy.
Hoa Phat plans to change its IT governance model to a lean and efficient way to ensure strategic goals. Besides, for business expansion, the group needs to boost process transparency to connect with the global supply chain. Internally, Hoa Phat will focus on automation and data-driven operation management.
Atrategic collaboration between a leading steelmaker and a large technology corporation
In late 2020, Hoa Phat announced its strategic collaboration with CMC Corporation to boost digital transformation and improve business function, operation and business process.
Choosing CMC as a strategic consulting partner, Hoa Phat appreciated CMC with 28 years of experience in consulting and deploying IT projects in the industrial and manufacturing sectors. CMC has been a trusted partner who carried out successfully various IT projects for Hoa Phat. CMC has a solid understanding of Hoa Phat's operational and technical needs.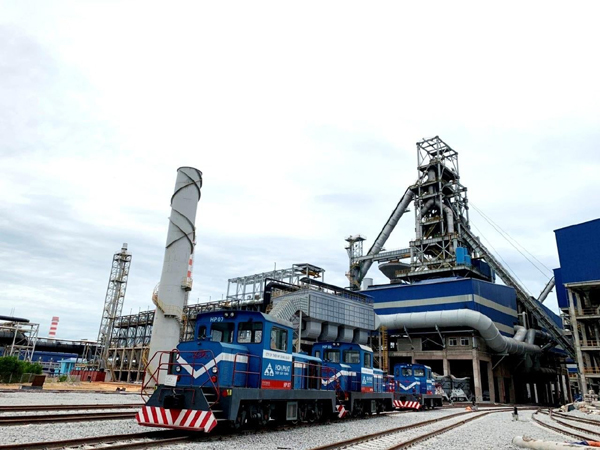 Hoa Phat has chosen CMC as a strategic consulting partner on digital transformation journey
Furthermore, CMC provides a variety of service solutions from infrastructure, security, applications to new technologies (Big data, IoT, automation, ERP, supply chain management,…) meeting the transformation needs in terms of operation, administration, and business of Hoa Phat. In Vietnam, CMC is the strategic partner of international technology giants such as Microsoft, SAP, Oracle, IBM,… CMC assures to support Hoa Phat to access the most disruptive technology solutions.
Hoa Phat's comprehensive roadmap of digital transformation
"To solve Hoa Phat's requirements, CMC has a scientific methodology based on the point of view: Outlining a long-term, feasible and practical vision which is suitable for steel production and heavy industry, towards a multi-industry corporation model," said CMC Corporation's Chief Technology Officer Luong Tuan Thanh.
"CMC has focused on building the synchronization of digital and business strategies then identifying, selecting and evaluating a few initiatives that can be prioritized for implementation according to the formula: Increase revenue, reduce costs, optimize assets and limit risks," Thanh added.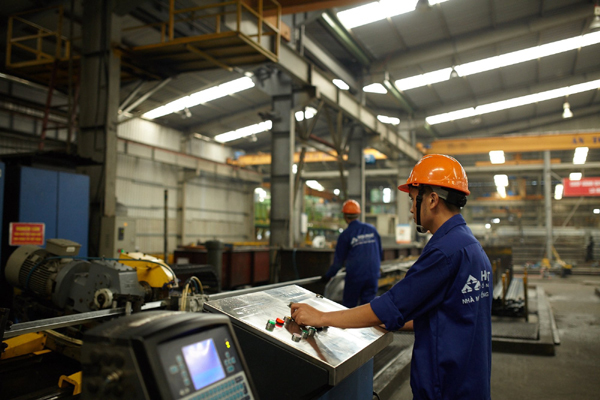 Hoa Phat will change its IT governance model to a lean and efficient way to ensure strategic goals
Hoa Phat is a multi-sector group, to transform comprehensively, CMC has proposed to create a dedicated team to work with key stakeholders.
CMC has conducted three phases: Phase 1 to build the IT and management foundation, Phase 2 to focus on exploiting effective digitalization for operation and production with excellent user experience; Phase 3 to gradually help Hoa Phat's unit leaders to manage and operate comprehensively with data.
The operational digital transformation will create new channels of interaction between agents and Hoa Phat to automate the ordering process, track delivery of goods, and optimize customer experience. Hoa Phat's board of director will also have a better understanding to apply technology solutions to corporate governance.
"Hoa Phat conducts a digital transformation strategy to improve efficiency and create new business values, enhance customer satisfaction as well as find new markets easier, more widely and faster. The roadmap that CMC built will help us to reduce costs, control risks, improve business performance and efficiency", said Head of IT Department of Hoa Phat, Head of Digital Transformation Project, Tu Thanh Hai.
"Through this 6-month long project, CMC has brought the skill base, experience, and right leadership in place to add value to the engagement. There have been heated discussion between two parties to reach final consensus. We have also learned a lot from customer and improved our technology capabilities when delivering this consulting project," said Thanh.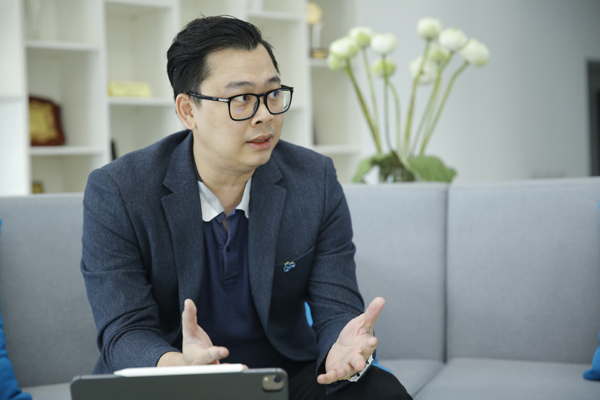 Luong Tuan Thanh – CTO of CMC Corporation: "To solve Hoa Phat's request, CMC has a scientific methodology which is suitable for steel production and heavy industry."
When evaluating Hoa Phat's IT infrastructure, in addition, to directly conducted an in-depth study of the system, CMC has coordinated and guided customers to use automation tools for quantitative assessment to bring out the most accurate results. CMC is willing to walk the extra miles with Hoa Phat Dung Quat to ensure stability in IT operational process in two months after the consulting project ends.
Nguồn: VietnamNet