Cement producers face multiple problems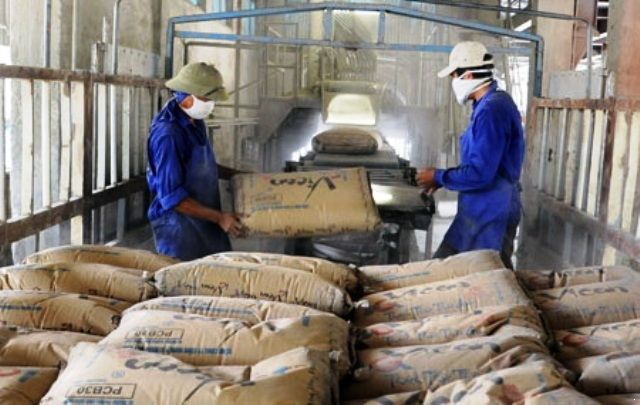 HCM CITY – Cement producers in Việt Nam are facing a double challenge with domestic demand falling due to a slowdown in the property market and delays in transport infrastructure works and exports declining due to the Covid-19 epidemic.
Nguyễn Quang Cung, chairman of the Việt Nam Cement Association, was quoted as saying by Đầu Tư Bất Động Sản (Real-estate Investment) magazine that demand in 2020 was expected to be huge before the troubles began.
While demand is low, competition in the cement industry is fierce, exacerbating the difficulties, he said.
The forecast had been for exports of around 34 million tonnes this year, but the epidemic has put paid to those hopes since China used to be the main clinker importer, he said.
Domestic sales in the first two months of this year were down 40 per cent year-on-year.
Cement and clinker exports in the period were down 30 per cent.
Cung said that his association had petitioned the Government, State Bank of Việt Nam and sectors for support to help the industry overcome the current difficulties.
It had sought cuts in taxes and bank lending interest rates, he said.
"In addition to the epidemic, the industry also faces many other challenges like high materials and energy costs and fierce competition."
Last year the Ministry of Construction had forecast demand this year to be 103 million tonnes, with domestic consumption accounting for around 70 million tones, and it has yet to revise it.
Since the end of last year the industry has been struggling due to high costs, with many companies reporting a downtrend.
Bỉm Sơn Cement Joint Stock Company reported a 55 per cent year-on-year fall in profits in the last quarter to VNĐ26.8 billion (US$1.2 million).
Vicem Hoàng Mai Company reported an 11 per cent fall in revenues and a 53 per cent slump in profits.
Last year Việt Nam exported nearly 34 million tonnes of cement and clinker worth $1.4 billion, according to a report by the Ministry of Industry and Trade.
Source: VNS