ATAD Dong Nai achieves both LEED gold and LEED platinum certification
ATAD is proud of receiving LEED Platinum certification on ATAD Dong Nai factory office and LEED Gold certification on ATAD Dong Nai factory.
LEED (Leadership in Energy and Environmental Design) is the world's most preeminent program for the design, construction, and operation of high-performance green buildings; certification is established by the U.S. Green Building Council (USGBC) and verified by the Green Building Certification Institute.
Remarkably, ATAD Dong Nai is the first  LEED Gold steel structure factory in Asia, and the first  LEED PLATINUM factory office in Vietnam.
This achievement demonstrates our commitment to a cleaner environment and to the sustainability of limited natural resources.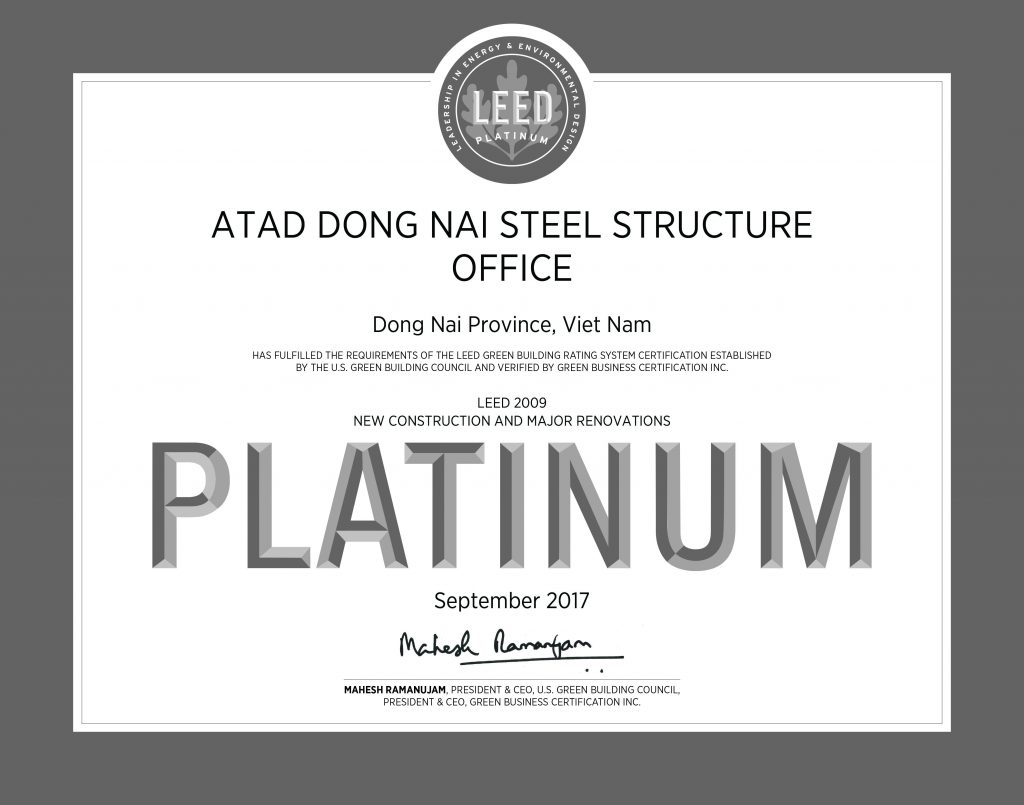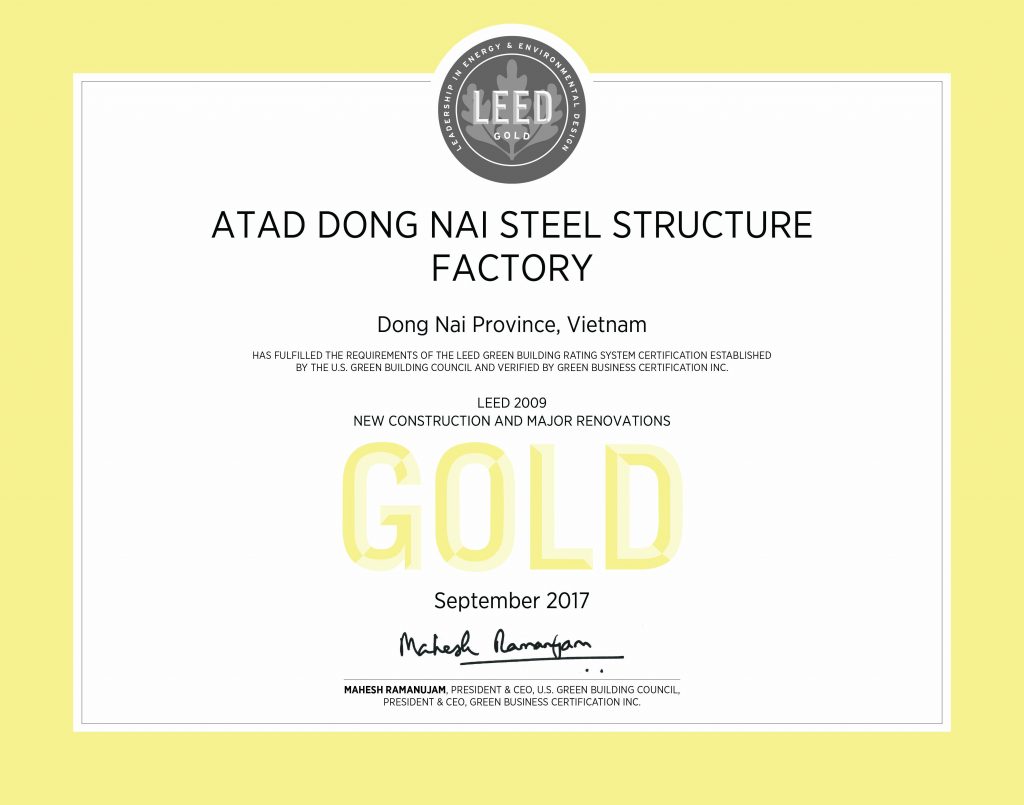 Source: ATAD