PM urges completion of expressway in Mekong Delta by 2021
PM urges completion of expressway in Mekong Delta by 2021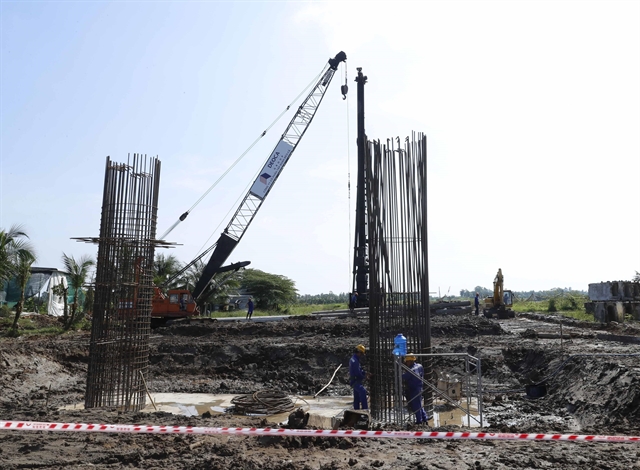 HCM CITY — Prime Minister Nguyễn Xuân Phúc has urged contractors to speed up the construction of transport infrastructure projects in the Mekong Delta region.
The PM issued the directive after his recent inspection of the Trung Lương-Mỹ Thuận Expressway project and a number of projects in Mekong Delta provinces. He also directed the State Bank of Việt Nam to ask commercial banks to re-sign credit agreements with the projects' contractors.
Ministries and companies responsible for construction of the Trung Lưong-Mỹ Thuận Expressway project in the Kiên Giang Province were asked to ensure its completion by 2021.
The PM also approved an allocation from the State budget that would help the project remain on schedule after a series of delays.
The Trung Lương-Mỹ Thuận Expressway will have a total length of 55.1km with four lanes. It is expected to shorten the travel time between HCM City and the Mekong Delta, and reduce congestion on the National Highway.
For the Mỹ Thuận Bridge 2 project, the PM asked the Ministry of Transport to ensure that construction begin in the first quarter of 2020. It should be completed at the same time as the Trung Lương-Mỹ Thuận Expressway, he said.
The transport ministry will organise bidding for the Mỹ Thuận- Cần Thơ Expressway project to select investors and ensure that construction starts in the first quarter of next year, he added.
The PM noted that while deadlines should be met, the quality of the projects must also be guaranteed.
Source: Vietnamnews.vn