$564 million poured in Đà Nẵng Hi-tech Park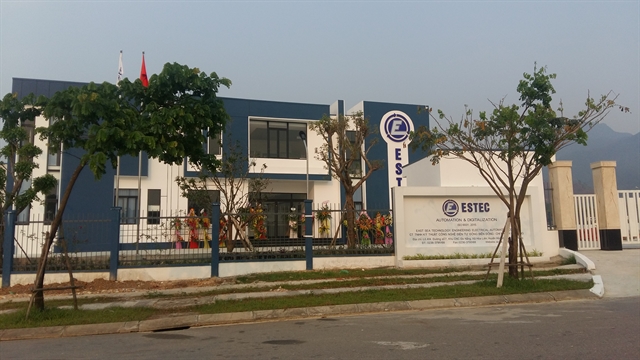 ĐÀ NẴNG — Having launched as a hub for green and hi-tech investment in 2013, the Đà Nẵng Hi-Tech Park has lured 18 investment projects, of which nine foreign direct investment (FDI), with total US$564 million. Six projects including four FDI and two domestic investors were already put into operation.
Head of the Hi-Tech park and the Industrial Zones management board, Phạm Trường Sơn said the Hi-Tech Park was designed as one of three major national multi-functional hi-tech park in the country after HCM City and Hà Nội.
He said four FDI enterprises – Tokyo Keiki Precision Technology Inc and Niwa Foundry from Japan; Dentium company from Korea and Universal Alloy Corporation from the US – had poured $260 million for manufacturing product for exports and domestic market.
Two domestic investors – Long Hậu company and the Biển Đông electric automation technology company with an investment of $100 million – all started operating their projects from 2018.
According to the management board, UAC will manufacture over 4,000 different aerospace parts at Đà Nẵng-based Sunshine Aerospace components manufacturer plant in supplying for Boeing, Airbus, Embraer, Bombardier, and it will export these parts to North America, Europe and Asia in the near future.
UAC, who invested $170 million for its factory at the park, had completed construction and begun production from late 2019, Sơn said.
He said the park would present five investment licences worth $148 million to investors, and four other feasibility studies projects with an estimate of $275 million in the first quarter of 2020.
Up-to-date, the Đà Nẵng Hi-Tech Park and six other Industrial Zones (IZs) have drawn 505 projects worth $2.6 billion. These projects earned revenue of VNĐ35.6 trillion ($1.5 billion) in 2019, contributing $213 million to the local budget.
The city has called for investment from Silicon Valley and the US in health care, hi-tech industries, Artificial Intelligence, education, real estate and automation at Đà Nẵng Hi-tech Park and IZs.
Source: VNS